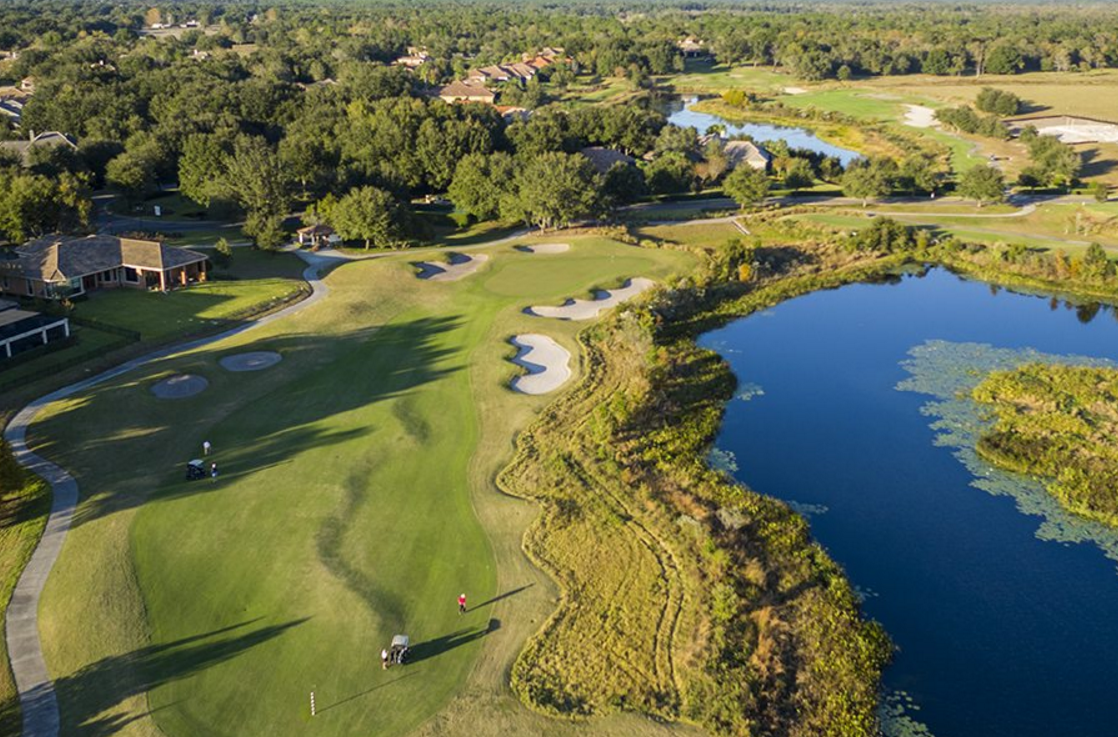 It's not hard to visualize yourself standing on the first tee box of a championship golf course, with the breeze blowing through the oak trees as you take your first swing. At RedTail, this is a daily realization our residents can experience. While it's hard to beat an afternoon or early morning on the golf course, country club golf takes it to the next level. Residents of RedTail can account for several benefits, and our pros have set aside some of their favorites.

1. Bring your game to a course you can take pride in

The crowning achievement of RedTail is the 18-hole golf course, a par 72 links-style course designed by none other than Dave Harmon himself. Industry professionals have called it everything from "breathtaking" to "not for the meek of heart." Spanning 7,152 yards and nestled into the natural landscape of Sorrento, Florida, RedTail is well-known as one of the finest natural golf settings Florida has to offer.

2. Swing on your own schedule

Along with an immaculate golf facility, residents can take comfort in knowing they can play golf on their individual schedule. Golfing within the gates of your country club community offers flexible tee-times and a more relaxed pace of play. Head out on the course in the morning so you can enjoy all the additional benefits and amenities that your club offers, such as tennis courts, the club pool and clubhouse, or simply enjoy a sunset round in all the beauty Central Florida has to offer.

3. Take in the natural landscape

A major benefit to playing a round of golf at RedTail is entrenching yourself within the natural Florida landscape. While many golf courses fill the course with course-side homes, RedTail only offers half-acre lot sizes along the playing surface. This gives residents ample opportunity to feel at one with your surroundings. Additionally, it allowed for course designer Dave Harmon to work this same landscape into the challenges of the course. RedTail offers a truly unique golf experience that residents have access to year-round.

4. Find your 19th hole


Along with all the benefits surrounding the actual play within a country club community, the additional amenities are often overlooked. Long gone are the days of finishing your round, loading up your vehicles and heading to a nearby restaurant or bar for adding up your scorecard. After playing a round at RedTail, residents are often quick to head over to Grand View, RedTail's award-winning restaurant, or park their carts outside of Hawk's Nest to enjoy some refreshments from the bar. These additional amenities make country club golf at RedTail a truly luxurious experience. Take your game to the next level, at a next level facility located within the gates of your country club community.

Interested in learning more about living at RedTail? Take our photo tour below by downloading the e-book, or schedule a tour with one of our luxury home builders after a round of golf.

---