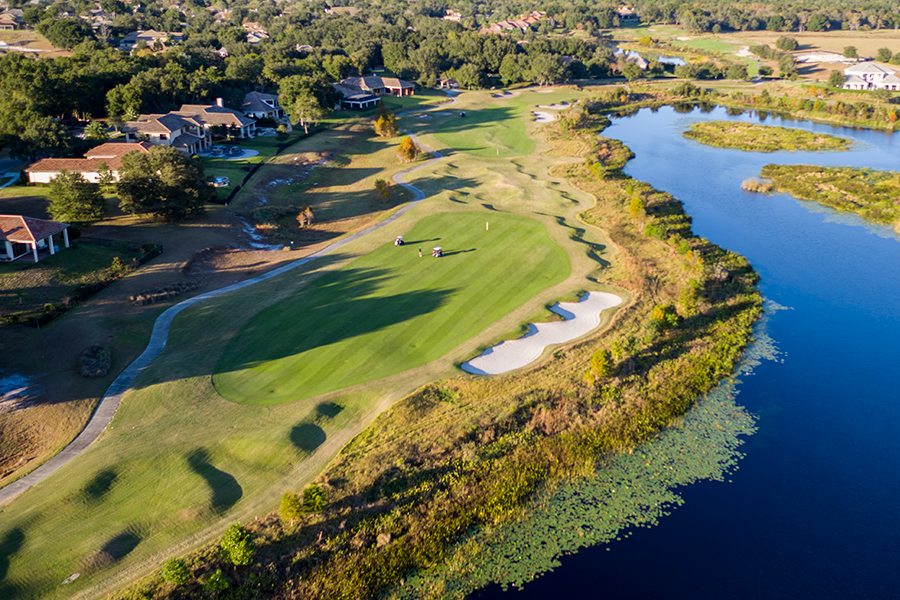 Country clubs in Central Florida carry many added benefits, and RedTail is among the elite in the Orlando area. There are many upsides to choosing a luxury country club community, and living within the gates gives residents access to several upsides such as the championship-style golf course, tennis courts, and other luxury amenities.
1. Beautiful weather year-round
Country club communities located in Central Florida offer outstanding weather 12 months out of the year. Residents of RedTail can confidently enjoy their favorite country club amenities at any time, without the fear of shoveling snow ever again. Whether it's a December round of golf with friends and family or a spring match at the tennis court, Mother Nature won't be standing in your way.
2. Central Florida has a lot to offer
On top of everything that RedTail has to offer within its gates, Central Florida offers a myriad of attractions and natural escapes. Residents and their families can take comfort knowing that entertainment is always within reach in Central Florida. Due to the centralized location of RedTail, it is not uncommon for residents to spend the day at the theme parks and make it to the Grand View, RedTail's exclusive club restaurant, for dinner and drinks with friends and family. Additionally, just minutes from RedTail is Rock Springs state park, one of Florida's natural springs, and Wekiva River, offering plenty of opportunities to get outside and enjoy that Florida sunshine. The day is yours to plan, whether it's a race down one of Central Florida's roller coasters or a relaxing day in nature, country club living in Central Florida has never been more accessible.
3. New construction homes in Florida's natural landscape
With all that Central Florida has to offer, it is easy to feel "plugged in" to the fast-paced lifestyle. RedTail is located just outside of the Orlando area nestled into the natural landscape, offering residents an escape from the big city feels when at home. Enjoy views of mature oak trees and majestic hanging moss or lakefront settings where you can watch the sun rise and set on the water in our country club community. New construction homes are still available within the gates, making this the perfect time to schedule a tour with our luxury home builders to learn how you can build your custom dream home at RedTail.
While many country club communities in Florida offer several of the same amenities (with golf at the top of the list), where they are located affects other luxuries they offer. Despite their similarities, people will always have a preference for location based on their families and lifestyle!
To learn more about RedTail, our luxury golf and country club community in Central Florida, you can download our free eBook below!