Our luxury custom home builders at RedTail pride themselves on their ability to make your dream home come to life. When you're building a custom home, it's essential to choose features that capture your unique design sensibility. Here are a few kitchen design trends that are as beautiful as they are exceptional.
Create an inviting space with under cabinet lighting
One of our favorite creative lighting options is under cabinet lighting. This subtle lighting design creates a warm, inviting atmosphere for casual dinners and cocktail parties alike.
Our custom home builders at Arthur Rutenberg understand how fine touches like this can create a big impression. They are experts at crafting custom kitchens, like this one:
Experiment with different textures
An elegant kitchen backsplash, sleek kitchen cabinets, and upscale flooring are a must, but where do you begin? When designing your dream kitchen, start with a material you know and love. Then, experiment with different textures and finishes to bring your vision to life.
We love how Vintage Estates designed this custom kitchen using hardwood textures.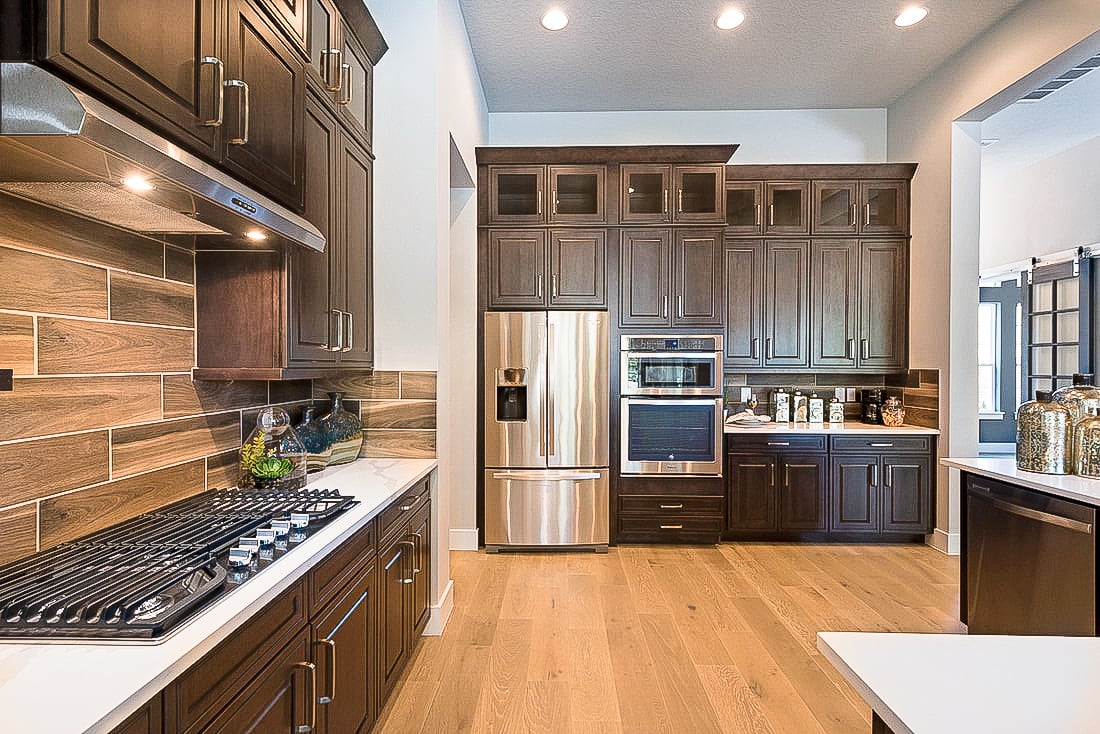 Combine lighting styles to create depth
Choose a variety of lighting styles when designing your custom kitchen to add depth that is as stylish as it is functional. Pendant lights above the sink provide direct light so prepping your favorite dishes is easy. Recessed lighting and under cabinet lighting brighten your kitchen without crowding your high ceilings and spacious countertops.

In the Talia home model by Vintage Estates, pendant lights make the kitchen island feel like its own space when paired with recessed lighting in the main part of the kitchen.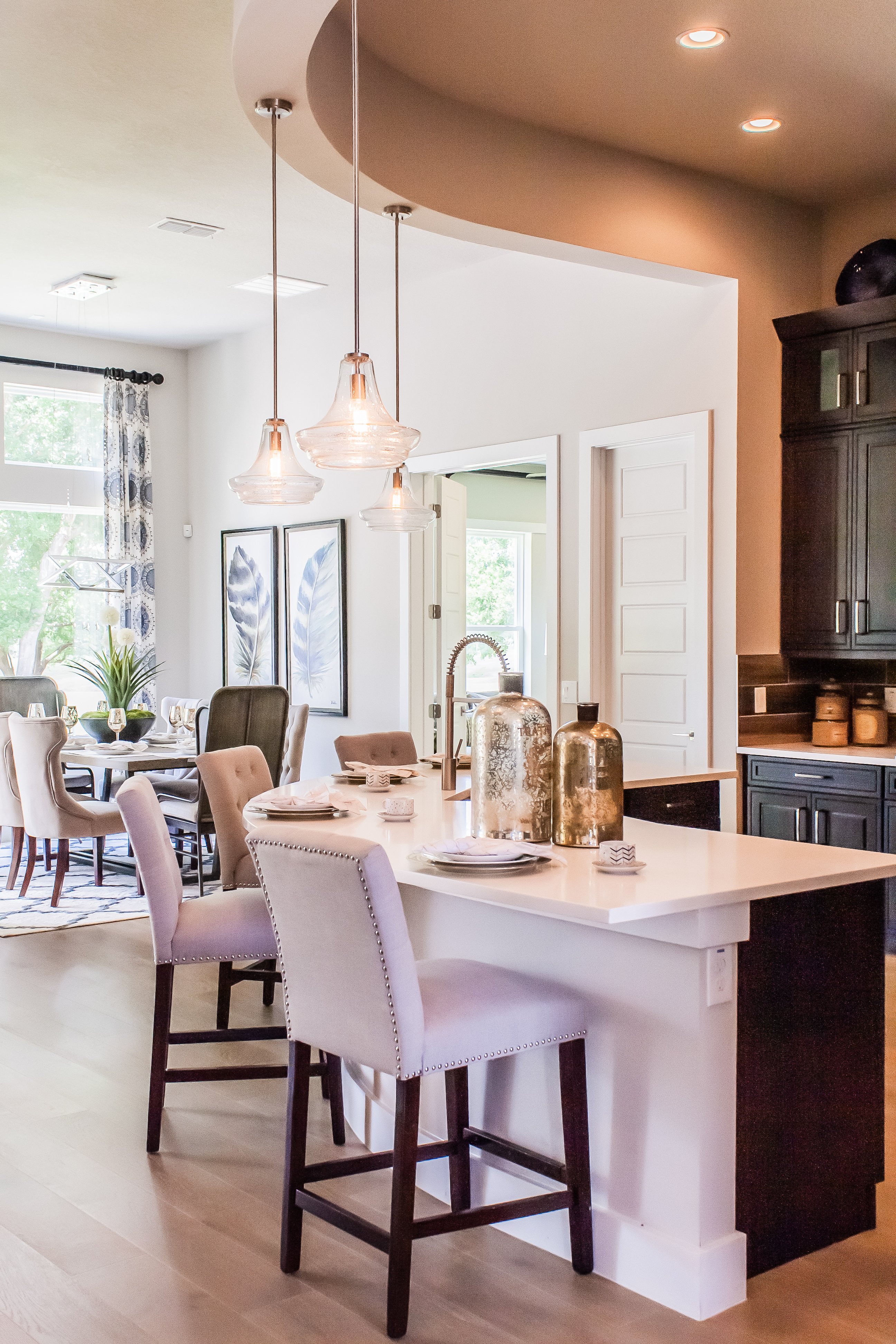 Design your dream kitchen
You can truly make your vision come to life with the luxurious home features available in our custom home designs. Start with our Custom Features Checklist or view our Model Homes. We think you'll fall in love with what you see.
---